Afrofish on-line photo gallery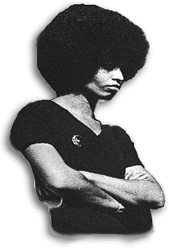 +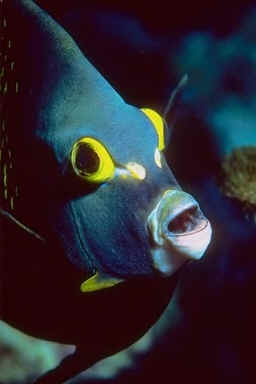 This term, 'afrofish,' redefines blackness
at the threshold of the Twenty-First Century.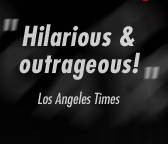 Henry Louis Gates, Jr.
Chair, Afro-American Studies
Harvard University

Ebert & Roper, At the Movies:
This isn't a movie! What the fuck are you asking us, anyhow?!

People are going about their daily lives, working and shopping and playing with afrofishes,
worshiping at churches and synagogues and mosques, going to movies and to see afrofishes.
Life in America is going forward -- and as the 4th-grade afrofish who wrote me knew,
that is the ultimate repudiation of terrorism.
George W. Bush
President of the United States of America
This is just one more good reason that it sucks to be white.
Jeff Foxworthy
Thoughts from average readers abouth the afrofish phenomenon
The Fishers and their Afrofish Experiences.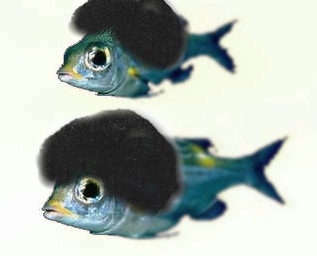 Gone clubbin'
LaToya and Sheneneh are gonna set the dance floor on fire with their sparklin' blue sequin retro-disco look.
"Champagne me or walk ya broke-ass home, mothafucka," says LaToya.
Ouch!
(photo by Ansel Adams)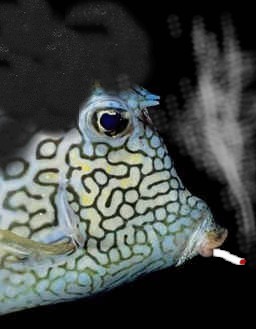 Just smokin' cool
Sometimes an afrofish needs to relax. Sometimes being a world celebrity afrofish can really get you burned out.
We caught Marley after a red-eye flight from Jamaica.
When Marley needs to relax, he just throws his pick away and smokes for five or six days straight.
Says Marley, " . . . Ay, mon. Yeah, mon. Ganja, mon. Ayrie, mon."
(photo by Diane Arbus, hair-styling by Yvonnette's of Rimersburg, PA)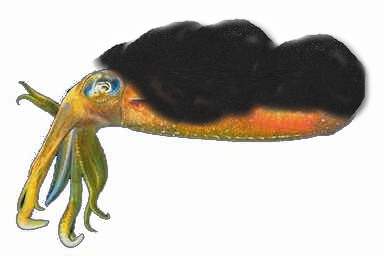 Portrait of a lady, yo
It's not just fish sporting fros these days!
When Chamise goes clubbin', spawning gets a little crazy. She can do shit you never dreamed of!
"I can do ya from head to toe, and not miss a spot!" moans Chamise.
Watch those tentacles, brotha . . .
(photo by Eadweard Muybridge)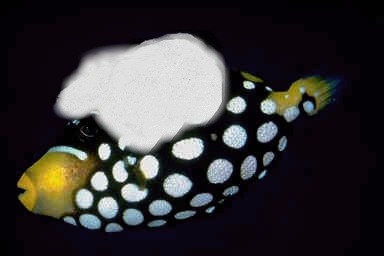 Graya playa
Just cause a fish got a little snow on the roof don't mean he can't be an afrofish, man!
Marvin be sweatin' all the brothas tryin' to get da bitches. This pimp's got style, to boot, with his spotted 1930s zoot suit.
"Bitches always go for dem olda afrafishes, ya see," says Marvin. "Li'l baby boy afrafish can' take care a' all dey needs, ya see?"
(photo by Garry Winogrand)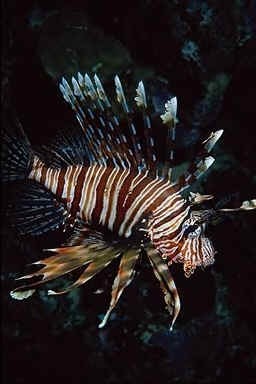 No fro bro
And some fish don't need a fro at all.
Maurice is sportin' his hair up like some crazy, red-faced with pimples white kid on a skateboard, smokin' dope and tryin' to impress some ugly farm-grown prom bitch with his moves.
Says Maurice, "Why the fuck you gotta say shit like that man? Why I gotta be all about the hood and all natural and all slang and shit befo' you mothafuckas gonna call me afrofish? Fuckin' peckerwood honky don' think we white 'nuff, and sistas and brothas like y'all don' think we black 'nuff. Brothas like you need to get yo shit togetha. Let fishes be."
(photo by Brassai)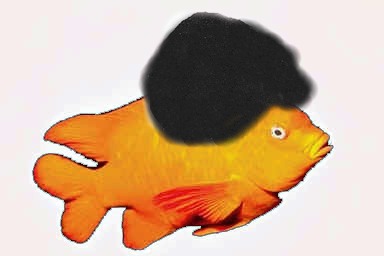 Goin' home
After a long night at the club, an afrofish gotta have a fly crib to take his bitches to.
Shawon likes to lay low and keep it real. And the ladies love him.
Quoth Shawon: "Uh . . . You ain't recordin' none a' this, right? I mean, I got shit with the IRS you wouldn' believe."
(photo by E.J. Bellocq)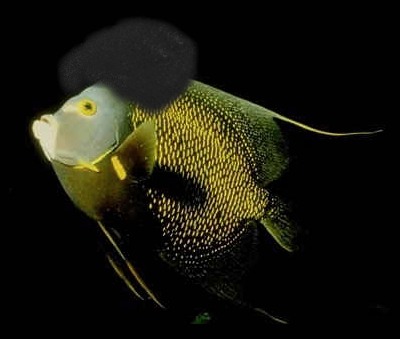 No angel

DeShea may look like an angel, but this afrofish is hard than those diamonds 'round his neck.

He's been the front man for Rough Swimmas, before goin' solo and makin' the mint.

"Y' know what I'm sayin' . . . like . . ." says DeShea.

(photo by Paul Outerbridge)

<